Meet the BSC Team: Tam Duncan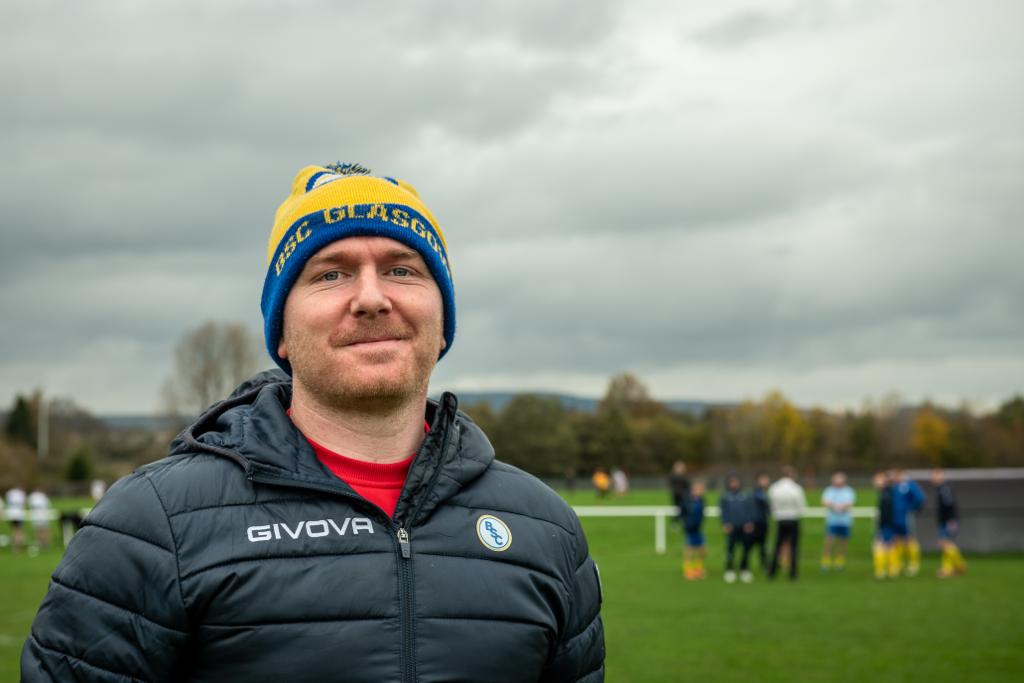 In BSC friendly and welcoming environment is our priority. So within our MEET OUR TEAM series, we are introducing Men's First Team Coach-Tam Duncan.
Today we'd love to introduce Men's First Team, Coach-Tam Duncan. Tam Duncan has been a coach for eight years now. Before he came back to coaching, he hadn't played since he was 21 due to an ACL tear. Currently, Tam is dedicated to his passion and playing amateur.
The thing he likes the most about being a coach is putting the work on the training pitch and seeing the results during Saturday games. Tam believes more people should get involved in football as it's good for mental and physical health. He also observed that even if someone shows up at the training in a bad mood, they leave the pitch happy 99 % of the time.
Tam has had a lot of funny moments in football, but his favourite memories are laughs with boys from the team, especially during the day away to Forfar. His favourite motivational quote and number one rule on the pitch is 'Discipline is the architect of success'.